WHO'S CESAR
THE ARTIST, THE GREAT-UNCLE

Among eight sons and daughters, César Papa was one of the youngests. Since he was a little boy, he showed interest in the domain of arts. So at the age of 28 he was part of the first class of the Dulcina Faculty of Arts in Brasilia. In the following years, Papa participated of a few exhibitions and started his Women Series, the one he kept producing during his entire life.

In 1986, Papa started a new life in California – the turning point of his career as an artist. He goes to US aiming to take his work to the next level and also to become a known artist. And so he does. In his letters to Brazil, he says he studies as never and that his work is starting to be something to be proud of.

This whole process was interrupted in 1989, when Papa found out he had AIDS and decided to return to Brazil, where he died two years later.
"YOU'D LOVE TO MEET EACH OTHER", they said
THE PROJECT
I found pictures, tons of them. Pictures people kept of him, pictures he saved. On their back, always some notes: date, place, who was on the photo. Some written letters, a video letter, some letters in k7. I listened to him – and the opera he left playing as a soundtrack because he was sad and missed Brazil. His long breath smoking a cigarette. The sound of the pencil on the paper, because he recorded letters while he drew.

His care and accuracy with information got my attention since the beggining. Thanks to his notes, I could reorder pictures of a roadtrip in the south of Brazil, finding his original route. Could I retrace his life steps? After 8 years of research, I decided to bring this project to the foreground.
WHY YOU'D LIKE KNOW HIM
Cesar was an artist, an immigrant, a gay. He represents many that must have a voice today. Cesar lived the present. He was passioned about life, and lived it in a beautiful way. He still touches people so deeply that I can feel, read and see in their eyes, 30 years after his dead. He is a lesson about how to live and love. Cesar to me is also about ancestry, oral history, about keeping memory alive. He is what we're are slowly losing to technology and time, if we don't pay attention. He is what is about to die in some cultures.
Many people travel guided by Google's first results. I though it was time for me to travel guide by him. So I quit my job and decided to tell this story.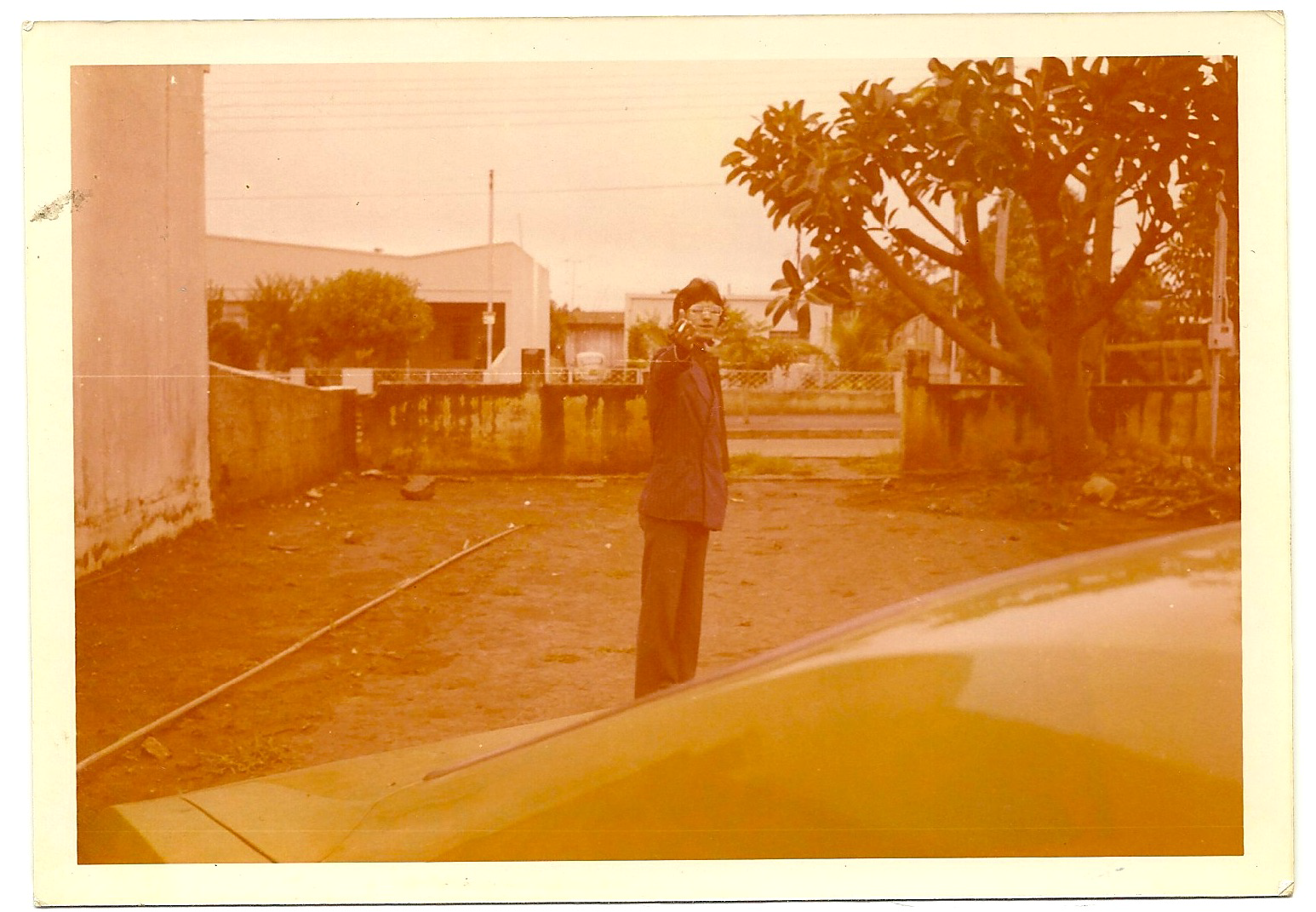 HAVE YOU MET HIM?

I'm sure there's always something hidden in the deep of another closet. There's always someone I would like to listen to. There's always a close friend I try to reach, a silence I wait to be broken.

I'm collecting stories, short or big memories about Cesar. If you've found me because you had the chance and pleasure to know the artist, drop me an e-mail: laurappn@gmail.com.

I'll be more than happy to meet you.

WRITE A FRIEND WHO CAN HOST ME
NEXT CITIES: LAGUNA BEACH / PALM SPRINGS / HONOLULU